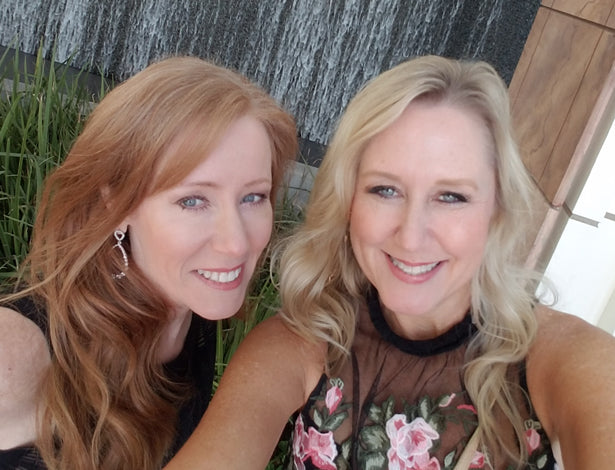 I'd like to preface this "About Us" by writing that I'm not a writer.  If I could put an "About Us" page into a spreadsheet and crunch it like a good column of numbers, I would!  Moonbeam Baby likes to make products and get them out as quickly as possible, but I've been told this is important.  
Moonbeam Baby has been serving customers for over 14 years.  I started this business after moving to Charlottesville, VA from Austin, TX.  I had one boy and I was 34 weeks pregnant (with boy number 2).
A few months after having, Jaden, I felt the need to do something, but I wasn't sure what that was. Before kids, I worked in the cable television industry with stints in finance and as a product development director.  Frankly, I missed my job back in Austin. After Jaden spit up on me day-after-day, it all became clear.  I will build a company based on a four letter word – SPIT.  Given the time constraints, and not wanting to work outside of the house while my children were young, I found myself experimenting with fabric and an old sewing machine.  I managed to squeeze in about an hour a day while the boys napped.  It wasn't long before I had created a product line consisting of burp cloths and hooded towels. 
Now what?  I gave stuff away!  If any of my friends needed a baby gift, I just made it and gave it to them.   I began attending every fair or craft show offered in Charlottesville.  The website and another baby boy followed.  The orders started rolling in, and the next thing I knew, I had an internet based business and three boys.  
In 2007, Flower Mound, TX became our new home.  I started working with a supplier to develop an exclusive diaper for burps cloths, producing/designing clothing and building relationships with some fantastic companies like Mint and Beba Bean. 
Moonbeam Baby would not be successful without the wonderful people I get to work with every day.  Kristi, the Business Manager, and I even get to go to Las Vegas to check out new products. (See photo) The company has been a blessing for my family and I make sure that it is a blessing for others.  Providing products to military families has been an honor.  I can't imagine having a child while one's spouse is deployed.  In 2012, Moonbeam Baby was named honorary "Dark Knights" by the Department of the Air Force.  .  
How did I do?
Not having an "About Us" page – just fixed it.
No full name – oops.  My name is Heather Whiting
The writing is boring.  Hmmm – that's up to you, but I think it's captivating.
Using only a video – not a problem as I don't have a video at all. 
Going on and on!  Maybe. 
What do you think?  Is a B+ too generous?  
I hope you enjoy your experience shopping with Moonbeam Baby. 
Heather Whiting